What does motivate mean? 

The encarta dictionary defines motivate as follows:

to give somebody incentive: to give somebody a reason or incentive to do something

2. make somebody willing: to make somebody feel enthusiastic, interested, and committed to something

3. cause somebody's behavior: to be the reason for something that somebody does

The purpose of this forum is to offer words of encouragement that will motivate, encourage and inspire you to overcome life's circumstances that sometimes get up in your face.

I believe that the messages of hope, biblical prescriptions, coupled together with prayer will help you to conqueror life circumstances and be the overcomer that you are!

These things I have spoken unto you, that in me ye might have peace. In the world ye shall have tribulation: but be of good cheer; I have overcome the world. John 16:33


Perserverance From A Biblical Perspective

Stacey Lunsford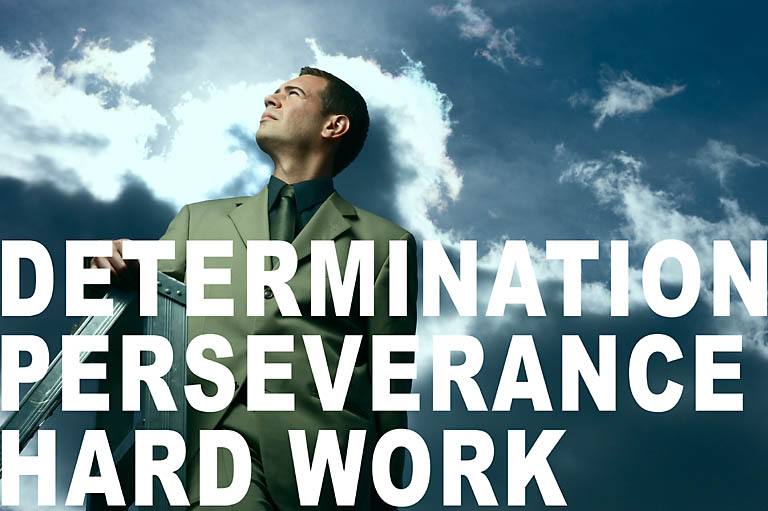 Determined continuation with something: steady and continued action or belief, usually over a long period and especially despite difficulties or setbacks

Push, In spite of your difficulties and your circumstances

Hebrews 12:1

Wherefore, seeing we also are compassed about with so great a cloud of witnesses, let us lay aside every weight, and the sin which doth so easily beset us, and let us run with patience the race that is set before us.

The act of giving somebody a reason or incentive to do something

Nehemiah2:17-18

Then said I unto them, Ye see the distress that we are in, how Jerusalem lieth waste, and the gates thereof are burned with fire: come, and let us build up the wall of Jerusalem, that we be no more a reproach. Then I told them of the hand of my God which was good upon me; as also the king's words that he had spoken unto me. And they said, Let us rise up and build. So they strengthened their hands for this good work.

Firmness of purpose:  will, or intention

Decision on course of action: The process of deciding on or establishing a course of action

The act of discovering something:ascertaining something, especially as a result of investigation or research

Daniel 1:8

But Daniel purposed in his heart that he would not defile himself with the portion of the king's meat, nor with the wine which he drank: therefore he requested of the prince of the eunuchs that he might not defile himself.

Tolerate, put up with suffer patiently. 

The ability to bear prolonged hardship:

The ability or power to bear prolonged exertion, pain, or hardship

James 5:11

Behold, we count them happy which endure. 

Ye have heard of the patience of Job, and have seen the end of the Lord;

That the Lord is very pitiful,

and of tender mercy.