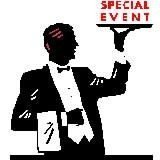 Q. What Inspired You To Do This Series On "Bullying From A Biblical Perspective?"

Stacey's Answer - Bullying is a form of abuse.  Abuse comes in many shapes, forms, sizes and colors. Abuse is not a respecter of persons; White, Black, Latino, Asian, Pakistinians, African, Indian, rich, poor, black collar, white collar, no collar, a starched shirt or a wrinkled shirt; it doesn't matter, a bully is a bully.

Whatever he/she looks like, whatever he/she wears, wherever he/she works, whatever he/she drives, wherever he/she lives or went to school a bully is a bully and bullies abuse and mistreat people.

I don't like to see people mistreated.  As an advocate for Domestic Violence, I have participated in several training courses, the material shared was good and it helped but I saw a deeper need; as the instructors were speaking, God was giving me scriptures and speaking to me about root issues.  Most secular training for domestic violence, 12 steps, etc, they do not deal with the spiritual growth, development and healing that is needed to help those that have been or are being abused to overcome their abuse with complete balance from a biblical perspective.

Another inspiration to do this series was the personal bullying and mistreatment that my daughter received at school, last year in which I am thankful because something beautiful, came out of something ugly.

Q. What is abuse?

Stacey's Answer - Abuse is the mistreatment of another person, place or thing;  

Q.  What Is A Bully and What Does Bullying Have To Do With Abuse?

Stacey's Answer -   A bully in my opinion is someone that lacks courage, which is a coward.  To be more direct, I'll use the Encarta Dictionary definition of a bully.

"The Encarta Dictionary defines a bully as a an aggressive person who intimidates or mistreats weaker people."

Stacey's Answer - When a person is being bullied by an aggressive person, they use some of the following  tactics to mistreat other people:


Taking Off The Mask

Artwork by Laurie Cooper

In this series "Bullying From A Biblical Perspective", I will use the word of God to share various examples of bullying, it's association with abuse and provide biblical prescriptions that will teach you about the warning signs of a bully and how to overcome their attacks against you. 

All through out the bible, people were bullied, mistreated and abused; the Messiah Himself was mistreated, abused, rejected, despised, beat beyond recognition, He took 39 stripes for us and He was crucified for us!  He gave His life for us!

Isaiah 53:1-5, (Amplified)

 1WHO HAS believed (trusted in, relied upon, and clung to) our message [of that which was revealed to us]? And to whom has the arm of the Lord been disclosed?

    2For [the Servant of God] grew up before Him like a tender plant, and like a root out of dry ground; He has no form or comeliness [royal, kingly pomp], that we should look at Him, and no beauty that we should desire Him.

    3He was despised and rejected and forsaken by men, a Man of sorrows and pains, and acquainted with grief and sickness; and like One from Whom men hide their faces He was despised, and we did not appreciate His worth or have any esteem for Him.

    4Surely He has borne our griefs (sicknesses, weaknesses, and distresses) and carried our sorrows and pains [of punishment], yet we [ignorantly] considered Him stricken, smitten, and afflicted by God [as if with leprosy].

    5But He was wounded for our transgressions, He was bruised for our guilt and iniquities; the chastisement [needful to obtain] peace and well-being for us was upon Him, and with the stripes [that wounded] Him we are healed and made whole.

A Passionate Interview With Stacey Lunsford, the founder and publisher of Hope Is On The Horizon Magazine About What Inspired Her To Do This Series On "Bullying From A Biblical Perspective"


Do you have a servant's heart, a love for God, a passion to serve God by serving others like His Son, the Messiah, the King of Kings did?  If you answered yes, serving is not a glamorous job!  You will be hated, despised, rejected, bullied, mistreated and abused, just like Jesus was?  

The purpose of sharing this series is to teach you how to humbly embrace the suffering of being a servant from a biblical perspective; not for the accolades of people but all for the praise, honor and glory to God for the transformation of the lives that you will touch, for Him.  Those that genuinely desire a closer walk with God and don't understand the persecution, Hope Is On The Horizon!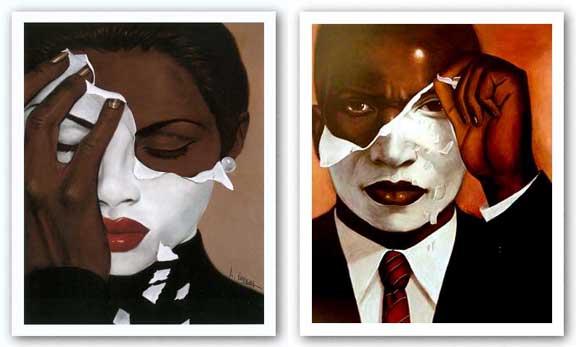 Bullying From A Biblical Perspective 

A Clarion Call To Return To: Holiness ~ Sanctification ~ Consecration ~ Righteousness ~Purity & Integrity